Thursday, October 10, 2019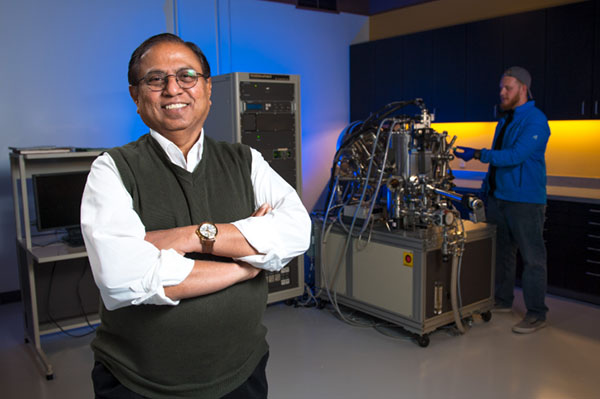 Narendra Dahotre, Regents Professor of materials science and engineering at UNT, was named associate vice president for the Center for Agile and Adaptive Additive Manufacturing at UNT.
Having served as interim vice president for research and innovation from February 2018 until September 2019, Dahotre will lead the new center, effective Oct. 7.
UNT's Additive Manufacturing Laboratory, which officially opened in November 2018 at UNT's Discovery Park, is transitioning into the Center for Agile and Adaptive Additive Manufacturing (CAAAM), funded by $10 million awarded by the 86th Texas Legislature.
In his new role, Dahotre will facilitate the expansion of the infrastructure and the resulting collaborations and research in the new center, which will lead to smart materials and environmentally friendly technologies while helping Texas develop a highly skilled workforce of engineers.
With world-renowned faculty expertise in the emerging field, UNT has developed one of the most advanced university research facilities in the nation for materials analysis, allowing faculty and industry to collaborate to advance the science and application of materials processing and additive manufacturing. Ultimately, UNT intends to establish a Texas-based prototype center that could globally transform the future of advanced manufacturing.